Ad hoc spaces in the Masseria,
dedicated to conferences and business meetings
Comfort and stay
Masseria Amastuola is the ideal location for organizing MICE events (Meetings, Incentives, Conferences, and Exhibitions).
It has 3 meeting rooms equipped with all the services required for the optimal outcome of any business event. Whether it's meetings, congresses, company conferences or trip incentives, Masseria Amastuola offers multiple customized solutions and will set up each room as required, ensuring privacy in functional and equipped ad hoc spaces.
We also have overnight accommodations, a restaurant, and indoor parking for our guests. A lovely location, quality cuisine, personalized services, and continuous assistance are the key elements that will make your MICE events unique.
All rooms are equipped with
the instruments required for MICE events.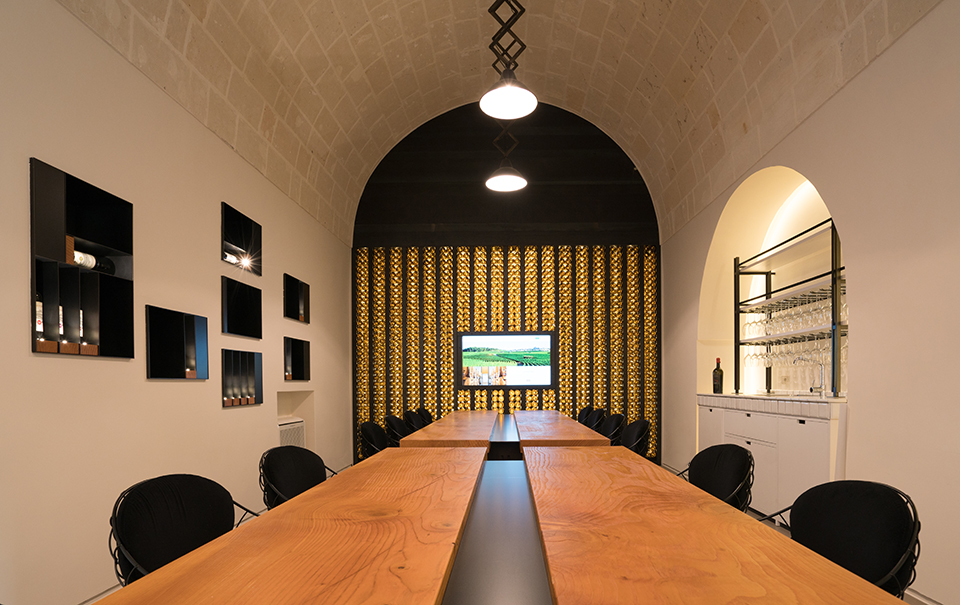 Sala del Cedro
Capacity: 20 pax
A refined space for large and small meetings inside a room with vaulted ceilings. The main attraction of this space are the two tables made of solid cedar and iron. It can accommodate up to 25 people and is equipped with an LCD monitor useful for sharing presentations, videos, and multimedia contents.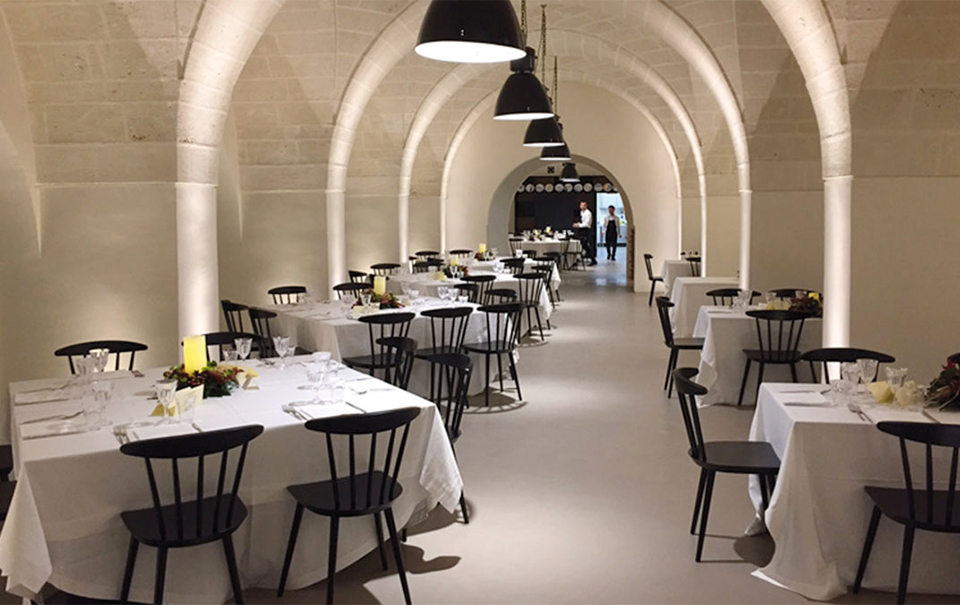 Sala Arcate
Capacity: 100 pax
A room with vaulted ceilings, natural light, and a view of the Corte del Carrubo. The spaces are marked by a sequence of side arches and are ideal for meetings and small and medium conferences. The room can accommodate up to 150 people and has two entrances, one from the Corte del Carrubo and one from the Corte Grande. There is also an acceptance desk at the entrance to the hall.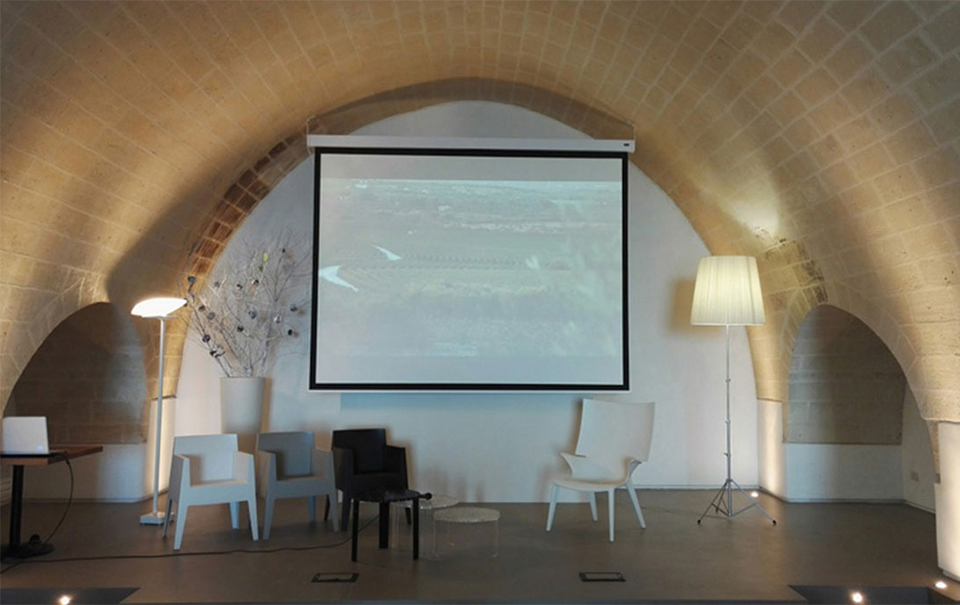 Sala del Golfo
Capacity: 180 pax
Ideal for business conventions, conferences, meetings, exhibitions, and fashion shows. This room is housed in an old refurbished tool shed with vaulted ceilings and trusses and offers a striking view of the Ionian Sea. At the entrance to the hall, there is an acceptance and registration desk, as well as a relaxation area. It can accommodate up to 180 people.
Plan your  il tuo business meeting at Masseria Amastuola
Contact us now to check the availability of our MICE rooms or receive more information. Fill out the form below or make an appointment. We will process your request as quickly as possible.