A fairytale wedding
in an exclusive location
Getting married in Puglia: the charm of a manor farm with thousands of years of history
Here, at Masseria Amastuola, your wedding becomes an experience full of charm and great splendor, thanks to the atmosphere offered by a place surrounded by the charm of 2,700 years of history and the wonders of a vineyard-garden classified as the most beautiful in the world. Not just any Masseria, but a fantastic place with that typical flavor from Puglia where you can realize your dream, suspended between enchantment and reality.
Unique banqueting
and authentic flavors
We have all the experience and expertise to create banquets that rise far above the typical traditional delicacies from the Puglia region. Our chef re-interprets the dishes of our gastronomy in a modern key, ensuring unique flavors, carefully selected natural ingredients, and an incomparable richness in taste. Since the Masseria fully respects seasonality, our services guarantee exclusivity, sophistication in combinations, and originality in compositions, according to your specific needs.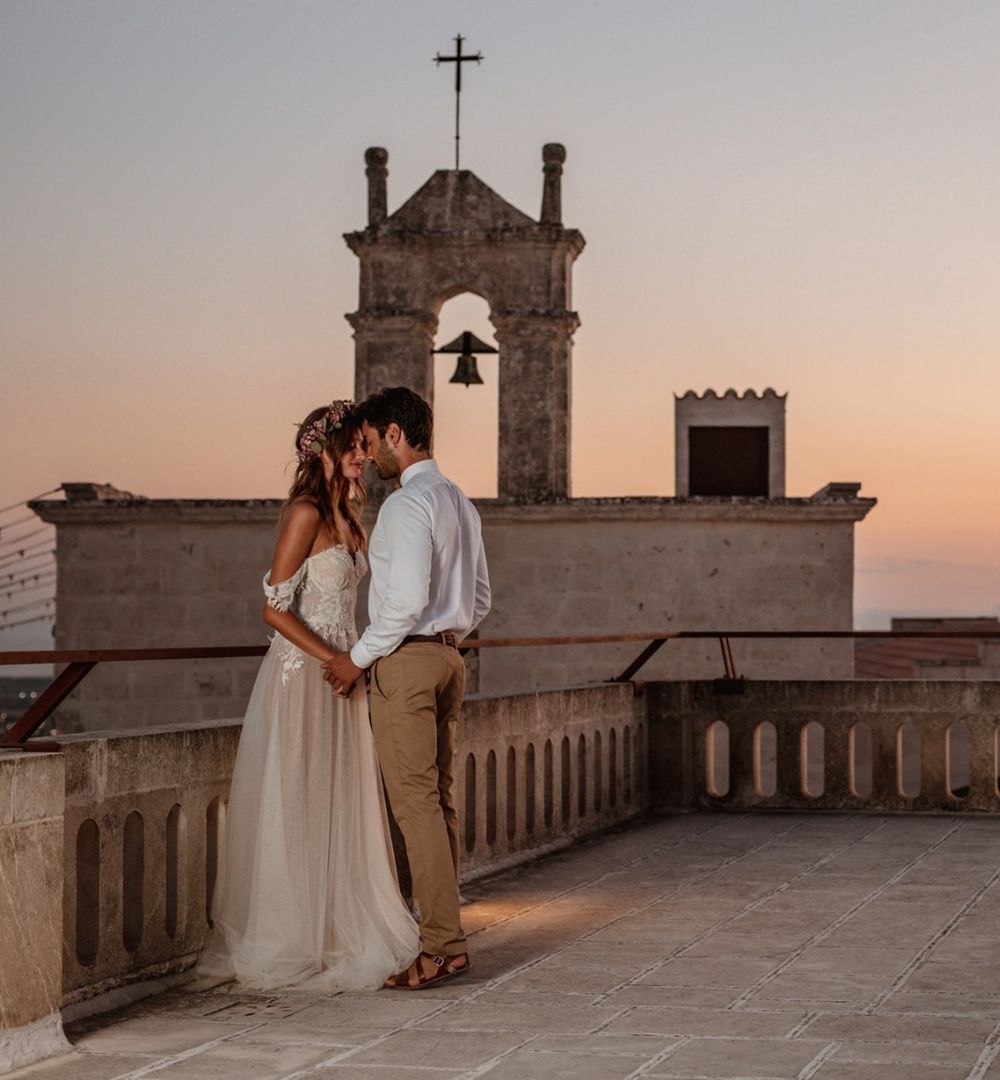 Suggestive atmospheres
for a unique event in the Masseria
Le atmosfere uniche e avvolgenti, la mise en place impeccabile, lo scenario unico offerto dal vigneto-giardino e le numerose testimonianze di storia ultra-millenaria garantiscono la perfetta e soddisfacente riuscita di ogni evento o ricorrenza che vorrai organizzare da noi. Tutti i servizi offerti sono preceduti da un'approfondita analisi dei bisogni e dei desideri che culmina nella migliore esperienza possibile per te e i tuoi ospiti.
Request more information
Masseria Amastuola is available to offer a complete overview of its internal and external areas and provide timely and exhaustive advice for the best outcome of your events.
Fill out the form below to request an appointment with us for a free consultation. We will reply within 24 hours.